Mon., March 3, 2014, 1:12 p.m.
McMillan Asks To Be Investigated
Idaho state Rep. Shannon McMillan has asked that the House convene an ethics committee to examine her actions, after she voted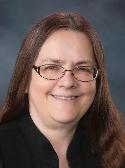 against a bill that could benefit her without revealing her conflict of interest. "It is with deepest regret that I rise before you today and offer my sincerest apology," she told the House. McMillan, a second-term Republican from Silverton, cast one of just two votes against HB 510, legislation to remove Idaho lawmakers' special exemption from having their wages garnished for state court judgments. According to court records, McMillan has had numerous court judgments against her, including one from North Idaho Credit Corp. that led to a writ of garnishment. On July 29, court records show, that writ was returned because McMillan is an "exempt employee," an apparent reference to the exemption from garnishment for elected officials/Betsy Russell, Eye on Boise. More here.
Question: McMillan deserves props for owning up to a possible misstep, right?
---
---