Mon., March 3, 2014, 2:30 p.m.
'Pure Grit' Reveals Nurses' Struggles
An email that sat unread for six months ultimately became the inspiration for author Mary Cronk Farrell's latest book, "Pure Grit: How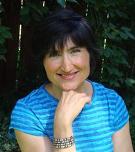 American World War II Nurses Survived Battle and Prison Camp in the Pacific" (Abrams Books for Young Readers, $24.95). Farrell's cousin was in nursing school and had written a paper mentioning a group of military nurses who'd been taken prisoner during World War II. She sent the paper to Farrell, but six months passed before Farrell read it. Once she did, she was immediately hooked on the story. "I wanted to know how did they do it? How did they survive?" Farrell recalled. Nine hours after the bombing of Pearl Harbor in 1941, Japanese forces began attacking American bases in the Philippines. Caught in the melee were 11 navy nurses and 67 army nurses. These nurses had no combat training, but they learned quickly as the bombs fell and wards filled with the wounded/Cindy Hval, SR. More here.
Question: Does anyone out there have a relative who served as a nurse during war time?
---
---