Tue., March 4, 2014, 1:10 p.m.
CdA Sex Predator Gets 25 Years
A Coeur d'Alene man will spend at least 25 years in prison for sexually abusing two children. Justin Shawn Wheeler, 32, was sentenced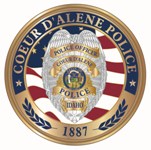 Monday in Kootenai County District Court. First District Judge Fred Gibler cited Wheeler's "ongoing predatory conduct" in handing down a sentence that could keep the man behind bars for the rest of his life. Wheeler pleaded guilty last October to two counts of lewd and lascivious conduct and sexual battery of a minor under 16. Coeur d'Alene police arrested Wheeler last May on suspicion of lewd conduct with at least five minors. The children ranged in age from 5 to 12. Gibler described Wheeler as a sexual predator who victimized the children and their families. Several family members testified at the sentencing hearing/SR. More here.
---
---