Thu., March 6, 2014, 8:44 a.m.
Upset Brewing In Governor's Race?
Governor Butch Otter, as the leader of Idaho's Republican Party, should have clout when it comes to issues such as closed primaries. But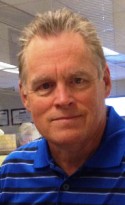 on this issue, party loyalists are more likely to listen to former Sen. Rod Beck than Otter. Now, the governor is stuck with a voting system that could bite him on the backside as he seeks his third term in office. Conventional wisdom suggests that Otter should have no trouble sailing through the primary and winning re-election. I'm not buying it. With a closed primary and a probable low voter turnout, Senator Russ Fulcher has a legitimate shot at pulling off the upset. Fulcher doesn't have Otter's bankroll, and the media is largely ignoring his campaign. But Fulcher has one big thing on his side: People who vote in primary elections and have no hesitation about registering as Republicans. Tea party supporters and social conservatives aren't bothered by the lack of press coverage; they don't care much for Idaho newspapers anyway/Chuck Malloy, Ridenbaugh Press. More here.
Question: Are you among those who consider Gov. Butch Otter to be a shoo-in to win re-election?
---
---