Fri., March 7, 2014, 8:29 a.m.
How Butch Ended Up In Soft-Porn Film
The Idaho Falls Post Register has a report today about how Gov. Butch Otter ended up appearing in what eventually turned out to be a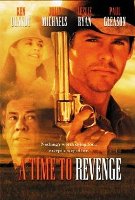 soft-core porn movie, years after he agreed to provide horses to a California movie crew working on a "low-budget horse opera" that was filming near Weiser. Reporters Nate Sunderland and Jeff Robinson report that the movie, which began filming in 1993, was released straight to video as an R-rated film in 1997 and rereleased as unrated in 2003; DVDs of the film remain for sale on Amazon. Staffers for Otter said the final version, which they hadn't seen, apparently is nothing like the film Otter signed on for; then the state's lieutenant governor, he acted the part of a sheriff in a few scenes in the film, none of which contained any explicit content or themes/Betsy Russell, Eye on Boise. More here.
Thoughts?
---
---