Mon., March 10, 2014, 9:02 a.m.
Malek To File For Re-election
State Representative Luke Malek (R-District 4) announced to a small group of family and supporters over the weekend that after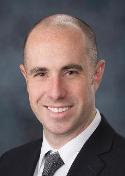 discussing the decision with his wife, he is planning on seeking re-election. If his campaign is successful, this will be his second term. He will file the appropriate paperwork today. "Tara and I are honored to have the support of our family, friends and the people of Coeur d'Alene," said Representative Malek. "We are both very passionate about making our State a more prosperous, safe and enjoyable place to live. The fact that we have the opportunity to pursue this passion in the Legislature is humbling." Malek won the Republican primary in 2012 with 65.5% of the vote, and was elected in May of 2012 in a three-way race with 57.5% of the vote/Press Release. More here.
Question: My enthusiasm for Malek was tempered considerably by his votes for guns on campus and to limit city-enforced design change. OTOH, he'll be running in the GOPrimary against a California transplant who has been in Coeur d'Alene less than two years. What to do?
---
---