It's not every day that a college student officer asks a trustee to learn to play well with others. But that's what happened at the Feb. 26 meeting of the North Idaho College Board of Trustees. Trustee Todd Banducci, a tea party darling who seems to hold everything about NIC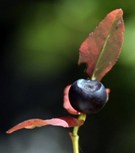 in contempt, was on the receiving end of the mild reprimand. In an even, respectful tone, ASNIC President Benaiah Cheevers began a statement to Banducci by asking fellow student body officers to join him at the podium. Cheevers asked for civility at the board meetings from Banducci. The student president gave examples of what he considered "inappropriate behavior" by Banducci, toward Faculty Assembly Chairwoman Michelle Lippert, toward college PR VP Mark Browning and toward fellow board members. Also, Cheevers mentioned combative Banducci's "harshly interrogative" style. Unbowed, Banducci made a brief statement afterward in which he told Cheevers that his "indoctrination is clearly complete" and that Cheevers had become "a pawn" of the college faculty, staff and administration. Message sent but not received/DFO, Sunday Huckleberries. More here.
Other weekend SR columns:
Question: Do you think Banducci will be a one-term trustee?