Tue., March 11, 2014, 8:19 a.m.
Clark: A Massacre That Didn't Happen
February 12 in a still-snow-buried Spokane passed quieter than the Denver Broncos locker room after Super Bowl XLVIII. Did you notice?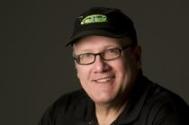 Did you care? I did. I'll admit I even held my breath a time or two as the Big Day approached because, well … You never know. Which is the point, naturally. Nobody can know – especially the boobs who put out that titillating and trashy online tale last fall that began like this: "The next mass shooting will take place on February 12, 2014, in Spokane, Washington." Remember? I forgive you if you don't. Memory loss, I'm convinced, is an unavoidable side effect of our so-called Information Age. Day-by-day. Hour-by-hour. Minute-by-minute/Doug Clark, SR. More here.
Thoughts?
---
---