Tue., March 11, 2014, 3:58 p.m.
Rusche: Solons Eschew Idaho Values
A message from House Minority Leader John Rusche, D-Lewiston: "No Idaho parent asked me to come to this Legislature and underfund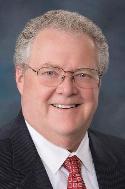 Idaho's public education system. That, however, is the action endorsed last week by the House of Representatives when the majority party passed a $126 million tax cut for businesses and the wealthy. Bills like this one make it hard for me to go home to my constituents and tell them that my peers in the majority party share their values of opportunity and educational success. It is hard for me to offer Idaho
families hope that Idaho's elected leaders are prepared to bridge the gap between promises and actions. After 20 years of this kind of flawed policy, Idaho ranks 50th in family wages, first in percentage of minimum wage jobs and near-last in per student investment.
These poor outcomes are interrelated." More here.
Question: Do you agree with Minority Leader Rusche that Idaho legislators don't share the value of their constituents?
---
---