Wed., March 12, 2014, 8:33 a.m.
Area Grad Uses Porn To Pay For Duke
A Duke University freshman starring in pornography films to help finance her expensive education is a 2013 Gonzaga Prep graduate.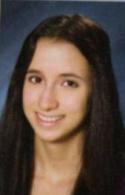 Miriam Weeks has whipped up a media storm during the past month defending her acting in more than a dozen adult movies under her screen name "Belle Knox." The 18-year-old Spokane woman said her pornography experience will bolster her plans and hopes of becoming a lawyer and advocating for sex workers. As a student at Gonzaga Prep, she earned accolades for her public service work and volunteerism and top honors in foreign languages. She participated on the debate team while attending the private high school. "She was a good student," said Gonzaga Prep Principal Cindy Reopelle, who would not comment about Weeks' decisions since leaving the Catholic high school/Jody Lawrence-Turner, SR. More here.
Question: Would you disown a child if s/he starred in porn to pay bills?
---
---