HD7A: Hillman To Challenge McMillan
Shauna Hillman, a Wallace Republican, emails Huckleberries to say that she has mailed in her candidacy papers to challenge state Rep. Shannon McMillan, R-Silverton, in the House District 7A:
"I am saddened to see our Idaho so politically divided along ideological lines," she added. "I'd like to see all of us work together again, as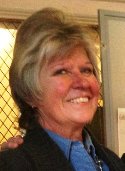 we used to, to educate our children and support our underlying economies. Idaho is the Big Water Mountain Land. Let us re-unite." Hillman is seeking her first public office, but is no stranger to public service. She has been honored as Citizen of the Year by Wallace Elks Lodge 331, served in various offices as the first woman in such capacity, and was also honored as Citizen of the Year by the Wallace Chamber of Commerce, and for years directed the Historic Wallace Preservation Society and its Under the Freeway Flea Market. Hillman serves as curator and managing director of the Northern Pacific Railway Depot museum in Wallace. More here.
Thoughts?
---
---