Wed., March 12, 2014, 3:53 p.m.
Loertscher Dodges Salamander Fan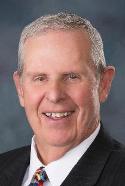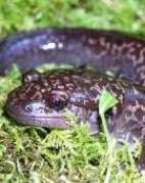 Seventh-grader Ilah Hickman has been working for four years to get the Idaho giant salamander named the official state amphibian, and this year, she persuaded not only the Senate State Affairs Committee but the full Senate – which voted 33-2 on Feb. 26 in favor of her bill, SB 1271. But it hasn't gotten a hearing in the House State Affairs Committee, and Ilah's phone calls, letters and emails to Chairman Tom Loertscher, R-Iona, about it have gone unreturned. So this afternoon, Ilah came down to the Capitol after school to talk to Loertscher. She went to his basement office, where his secretary told her she might catch him up in the House chamber/Betsy Russell, Eye on Boise. More here. (Photos: Rep. Tom Loertscher, left, and Idaho Giant Salamander from IdahoHerp.com)
Question: As his excuse for being rude to seventh-grader Ilah Hickman, Chairman Tom Loertscher of the House State Affairs Committee said the Legislature is too busy to handle a frivolous bill to name the Giant Salamander as State Amphibian. But the Legislature did have time to allow guns on campus and raise the speed limit in some places to 80 mph. Mebbe Loertscher & Co. should stick to issues like the Giant Salamander, so they'll do no more harm this year. Thoughts?
---
---