Mon., March 17, 2014, 9:10 a.m.
Busybody Solons Deserve A Raise
Idaho legislators are proposing pay increases for top elected officials but are ignoring who really needs a raise: them. Oh, there might've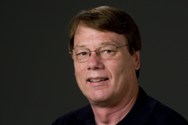 been a time when $16,438 a year made sense for part-time work, but lawmakers have greatly expanded the scope of the job this legislative session. They've acted as college presidents and campus cops, passing a bill to allow people to carry concealed weapons on campuses. They've donned city council hats, working on, but finally setting aside, a bill to usurp local control of architectural design standards. Before that they considered wiping out locally adopted anti-discrimination ordinances that protect gay, lesbian and transgendered Idahoans. They've also acted as members of Congress, trying to erase the duties of the federal Environmental Protection Agency to protect waterways/Gary Crooks, SR Smart Bombs. More here.
Question: Don't you think Idaho legislators deserve a raise for minding everyone else's business?
---
---