Mon., March 17, 2014, 8:18 a.m.
Hucks: Idaho OK w/NRA Experiment
Another day. Another bad headline for Idaho, as a result of actions by Gov. Butch Otter and/or his Republican enablers in the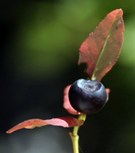 Idaho Legislature. No, Butch Otter isn't appearing as a celluloid sheriff in another soft-porn movie. Rather he signed a bill passed easily by the GOP-dominated Legislature that allows guns on university campuses. The action earned this headline from e-zine Fiscal Times: "Why you shouldn't send your child to an Idaho college." Ouch! The article continues: "Numerous studies have shown that where there are guns, there are more deaths. Even if a gun owner on campus is responsible, his or her friends, classmates or teachers may not be. Just one drunken brawl or angry exchange could mean unspeakable tragedy, which is why police chiefs and others oppose the measure." Idaho legislators, of course, could care less what some Eastern e-zine says about their state. After all, they turned deaf ears to all Idaho college presidents and the police chiefs who opposed this dangerous NRA experiment with college campuses. In Idaho, GOP officeholders have to kowtow to the NRA at election time/DFO, Sunday Huckleberries. More here.
Question: Is it possible that a majority of Idahoans agree with the Legislature/Otter decision to allow guns on college campuses?
---
---