Mon., March 17, 2014, 4:18 p.m.
Ready Or Not, Here Comes NIC
Junior colleges aren't immune to realignment, it appears. But when North Idaho College makes a reluctant move to the NWAACC, it won't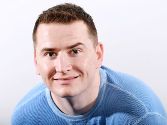 be for monetary gain. Unlike the recent conference shuffle that saw a slew of high-major programs brush off their longtime allegiances for a financial shot in arm, the Coeur d'Alene school just wants to get its head above water. In a 3-1 vote, NIC trustees decided that its athletic program will flee the National Junior College Athletic Association and realign itself with the regional league made up primarily of Oregon and Washington junior colleges. The usually-nationally-ranked-in-everything Cardinals will join the NWAACC East Region — a league that includes local jucos Blue Mountain, Treasure Valley, Walla Walla and Columbia Basin — for soccer and softball effective this fall. They'll join in basketball and volleyball in 2015/Ryan Collingwood, East Oregonian. More here.
Question: Could this realignment be a good thing if more Northwest kids get a chance to play sports at North Idaho College?
---
---