Mon., March 17, 2014, 8:54 a.m.
Trib: Simple Story, Pricey Punchline
The tale of how Idaho Gov. C.L. (Butch) Otter's administration screwed up the public school broadband contract is not written in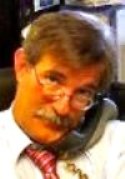 bureaucratic gobbledygook. This story is so simple your eighth-grader could get it: Arrogant administrators changed the rules in the middle of the game.Chapter One opened with the Idaho Education Network, a lucrative $60 million contract to provide broadband to Idaho high schools. When Syringa LLC and Education Networks of America won the bid, Otter's best friend and first state Administration Director Mike Gwartney changed the rules in mid-game. He steered the contract to both ENA and Qwest Communications (now CenturyLink Inc.). Syringa sued, and in an Idaho Supreme Court case that kept the company's lawsuit alive, Justice Jim Jones wrote: "Gwartney appears to have been the architect of the state's effort to bend the contracting rules to Qwest's advantage"/Marty Trillhaase, Lewiston Tribune. More here.
Question: So you don't think there's a good-ol'-boy network in place in Boise?
---
---