Tue., March 18, 2014, 1:01 p.m.
Fulcher Dreaming Big Dreams
Opposition to Obamacare and Common Core are two of the hooks Sen. Russ Fulcher has used to attract conservative voters in May's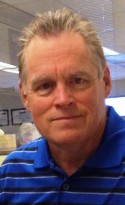 gubernatorial primary race. But he says the "fun part" of his challenge to Gov. C.L. "Butch" Otter is discussing his vision for the state, which goes beyond ideology. He's thinking big and dreaming even bigger. As he sees it, Idaho is sitting on a gold mine of untapped wealth and prosperity – the kind that could put Idaho on the same economic path as North Dakota, Wyoming and other energy exporters that have bulging state revenues. "It's a game changer," he said. "Washington and Payette counties have natural gas that is pure and plentiful, and a lot of it is on private land. We haven't done anything with the resources we have, but we know they are there. There's no reason why Idaho can't be powered with Idaho's natural gas and generate all of the benefits that come with it"/Chuck Malloy, Ridenbaugh Press. More here.
Question: Would you like to see Idaho work aggressively to tap into its natural gas bounty?
---
---