IFF: Hollywood Needs Idaho Tax $$$?
Remember, Big Hollywood needs your money more than you do. At least that's what I hear our state lawmakers saying. The Senate's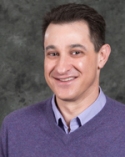 commerce panel voted Tuesday in favor of a bill that would keep a tax rebate for the film industry on the books until 2020. The rebate has never been funded even though it's been in place since 2008; it is set to expire this summer if the Legislature and governor do not act. But Idaho Department of Commerce Director Jeff Sayer wants the rebate program to continue and he plans to ask lawmakers to put money behind it. Sayer points to films like "Oblivion," with Tom Cruise and Morgan Freeman. It was shot in places like Louisiana, California and Iceland. We coulda been a contender, says Sayer, channeling Marlon Brando/Wayne Hoffman, Idaho Freedom Foundation. More here.
Question: Should Idaho fund its tax rebate for the film industry?
---
---