Tue., March 18, 2014, 8:32 a.m.
Trib: What's Going On With The ISP?
In its 75 years, the Idaho State Police has never given the public the slightest reason to doubt its professionalism and independence. Until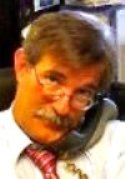 now. As reported by the Idaho Statesman's Dan Popkey this week, Gov. C.L. (Butch) Otter ordered the ISP to reopen an investigation involving the wife of former House Speaker -- and current candidate for secretary of state - Lawerence (Boss) Denney, R-Midvale. While employed at the Commission on Aging, Denney's wife, Donna, had been moonlighting for My State USA. A nine-month investigation concluded in January 2012, that Mrs. Denney had improperly used her office computer for her second job. Firing offense? If Denney had not already left Aging, she might have been. Grounds for a civil lawsuit? Possibly. Criminal? No. Theft of state money or equipment is a crime. Theft of time is not. Case closed. Or so ISP Detective Bret Kessinger thought/Marty Trillhaase, Lewiston Tribune. More here.
Thoughts?
---
---