WEDNESDAY, MARCH 19, 2014, 8:47 A.M.
Spencer Seeks To Overthrow DemCC
He has been talking about it for a couple of years now, but just last week Larry Spencer decided to just do it. Last week after two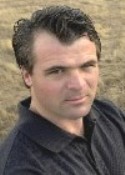 prominent Democrats decided to publicly announce their plans to cross over and vote in the closed Republican primary, Spencer fielded 10 precinct committee candidates to take over the Kootenai County Democratic Central Committee. "The traditional Democrats had 11 people who filed for precinct seats as of the Friday deadline," Spencer said in an interview Tuesday. "Of the ones who we actually got in on time (before the filing deadline), I think we got 10, but there will be more of them soon." Spencer, a longtime Republican who has filed as a Democratic candidate for county assessor, said he will be working to get write-in candidates to file for the remaining 59 open seats on the Democratic central committee. He expects the Democrats will do the same/Jeff Selle, Coeur d'Alene Press. More here.
Question: What do think of Larry Spencer's plan to overthrow the local Democratic Central Committee?
---
---