Thu., March 20, 2014, 4:15 p.m.
No Ethics Action Against McMillan
The House Ethics Committee has met to consider Rep. Shannon McMillan's failure to disclose that she had a conflict of interest before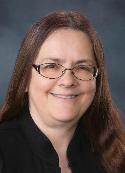 voting against a bill, and decided not to take any formal action against her. "The Ethics Committee met to consider the ethics review publicly requested by Rep. Shannon McMillan," Rep. Lynn Luker, R-Boise, told the House just now; he's the chairman of the House Ethics Committee. "The committee has reviewed her request and circumstances, and takes no formal action in light of Rep. McMillan's voluntary disclosure of a potential conflict." He added, "We conclude with a caution to the body to thoughtfully consider and declare conflicts to the body prior to voting"/Betsy Russell, Eye on Boise. More here.
Question: The House Ethics Committee might have made the right call, in this instance. Who knows? Since the Legislature changed the rules to make ethics decisions without public witness, I have no faith in this process. How about you?
---
---