Mon., March 24, 2014, 11:32 a.m.
John: Widmyer Inherits Unhappy City
JohnA (RE: Inlander: Widmyer top North Idaho elected official): She (Mayor Sandi Bloem) did right the ship from her predecessor and that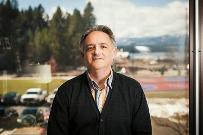 was remarkable. But, Mayor Widmyer also inherited a large and unhappy resident base. No matter how anyone felt about the recall, those feelings simmer just below the surface. That means he has some big issues to deal with, including salaries at city hall and what the future holds for LCDC. I think he'll do well because he has a positive and professional management focus, which will come in handy in the months and years ahead. Full comment here. (Inlander photo)
Question: Do you think a strong undercurrent of discontent exists in Coeur d'Alene from the days when the Bloem administration was in control of City Hall?
---
---