Mon., March 24, 2014, 3:15 p.m.
Offense Is In Eye Of The Offended
When it comes to differences of opinions between cultures about whether a remark or image is insulting, I say the culture whose image is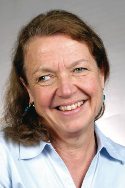 in question gets the bye. Let's take, for instance, this debate about whether American Indian mascots are offensive to American Indians. American Indians say they are. Many of the rest of us say we don't get it, but, hey, we're not American Indians, so whose word are you going to take?I never understood this dynamic until my son married a woman from Cambodia. My daughter-in-law, Kirilynn, survived the Cambodian civil war (just barely); her family escaped and lived in a concentration camp in Thailand for two years before finally immigrating to the U.S.They endured hostility and prejudice from some of their neighbors in America, she said, and so when she started dating an Idaho boy her family was horrified. Idaho, after all, is a haven for racists, or so people from other states tell us/Kathy Hedberg, Lewiston Tribune. More here.
Question: What do you think of Kathy Hedberg's idea that the offended one in a prejudice situation has weightier position?
---
---