Tue., March 25, 2014, 8:27 a.m.
Adams Targets Parade Gun Ban
Playing off the momentum of the Idaho State Legislature, Coeur d'Alene City Councilman Steve Adams wants to eliminate a local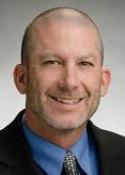 weapons ordinance. The ordinance he wants to eliminate bans weapons at parades and festivals within the city limits of Coeur d'Alene. "It was brought to my attention a while back," Adams said Monday. "I thought 'why not continue this momentum to bolster the Second Amendment and eliminate this ordinance?'" Adams was referring to the Legislature's recent passage of a law that would allow citizens with enhanced concealed weapons permits to carry guns on Idaho's college campuses. On Monday, Adams took the issue to the city's General Services Committee/Jeff Selle, Coeur d'Alene Press. More here.
Question: Do you think the city of Coeur d'Alene should lift its ban on guns at parades and festivals?
---
---