Tue., March 25, 2014, 2:41 p.m.
City Hires Erickson As Spokesman
Keith Erickson, pictured, has been named the city of Coeur d'Alene's first full-time communications coordinator. Erickson has held the position as a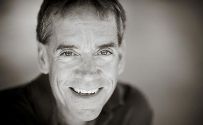 contracted employee since last November. In his role with the city, Erickson will be responsible for coordinating community relations and public information through the development of media relations and publicity. He will focus on maximizing community awareness in the city's activities, services and programs. "This position is part of the city's ongoing commitment to involve our citizens with all aspects of the city's operations," said City Administrator Wendy Gabriel. "The communications coordinator will have a critical role in spreading our message to the community in a timely manner"/Coeur d'Alene Today. More here.
Thoughts?
---
---