Tue., March 25, 2014, 4:34 p.m.
Hoffman Disappointed w/Legislature
Now that the Legislature has gone home, I am left with just one question: What the heck were they thinking regarding taxes and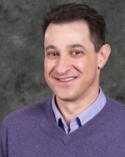 spending? This Legislature, with a supermajority of Republicans, had ample opportunity to dramatically cut taxes and keep spending in check. It did neither. Gov. Butch Otter proposed $30 million in tax relief. He didn't say what kind of tax relief; he left the details to lawmakers. He should have worked harder for it. He should have been specific about what he wanted and why. The Legislature built from that rocky foundation; the only tax cut bill to be introduced was one from Rep. Mike Moyle. R-Star, calling for reductions in income tax rates. But his bill was, well, wimpy. Its tax cuts were conditioned on certain state revenue benchmarks; if those revenue goals were not reached, the higher tax rates would remain in effect. Not the best tax policy in the world, but strangely, the only broad-based tax cut on the table this year. The bill passed the House 54-13, but got no Senate hearing/Wayne Hoffman, Idaho Freedom Foundation. More here.
Question: My biggest disappointment with the 2014 Legislature? It convened. How about you?
---
---