Thu., March 27, 2014, 8:44 a.m.
Idaho Wastes $$$ On Capital Cases
Idaho spends more money condemning convicted killers to death than it would by simply locking those people up until they expire of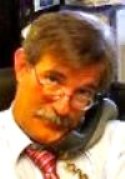 natural causes. No surprise there. Anyone who has ever examined capital punishment in the 32 states where it still occurs has come to the same conclusion the Idaho Office of Performance Evaluations reached: Death penalty cases involve longer, more complicated trials. Appeals are more extensive. Maintaining death row and conducting executions is expensive. We'll never know how much time publicly paid cops, prosecutors, deputies working for the attorney general and the courts have spent on these cases/Marty Trillhaase, Lewiston Tribune. More here.
DFO: I believe in the death penalty in cases involving premeditated murder and other heinous crimes. But I consider it ineffective, random and a great waste of money in this country. Therefore, I oppose it. You?
---
---