Thu., March 27, 2014, 8:53 a.m.
Wolf, Cabbage: No Names Please
TWolf & Cabbage Boy made an interesting argument Wednesday that the media shouldn't publish the name of the suspect in the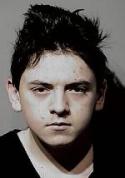 gruesome double homicide that took place in Coeur d'Alene Monday. Cabbage Boy: "I was just bringing up the possibility, that through his comments after the arrest, that this boy is looking for attention. The Grand Theft Auto just seemed to easy of a mark. Everybody hates GTA. Then a morbid movie reenactment. It all seems a little too scripted to be an angry kid just going off." I understand where they're coming friend. It fries me that the two punks who shot up Columbine High before killing themselves are remembered more than the victims. Ditto for the clown who shot up the Denver area movie house. However, I'd argue that the media has an obligation to print the facts of capital cases and heinous crimes, including perpetrators' names. What do you think?
Question: Names or no names?
---
---