Fri., March 28, 2014, 8:19 a.m.
IFF: Fed Funding Order Is A Big Deal
Gov. Butch Otter's March executive order is probably the most important public policy action of the last few months. What? You didn't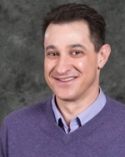 hear about it? Maybe that's because the order got nearly zero media attention. It's perplexing why that is. The order calls for state agencies to delineate all the federal funds they're getting, and for the governor's Division of Financial Management to make the information available in a report, available in January. As the order states, "it is imperative that elected officials review and understand details of grants being awarded, measure the effectiveness and necessity of federally funded programs and act in the best interest of constituents." Amen. Idaho, for all the ranting and raving done about the federal government, has become increasingly reliant on Washington, D.C., dollars/Wayne Hoffman, Idaho Freedom Foundation. More here.
Thoughts?
---
---