Mon., March 31, 2014, 8:04 a.m.
Hucks: Escaping Zombie Apocalypse
As most of you know, zombies are wreaking havoc across the United States. "Shaun of the Dead." "Zombieland." "The Walking Dead."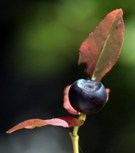 It doesn't look good, if you live in the South or on the West Coast. And that includes the apple eaters in Washington. Who tend to dis their Country Cousins from Idaho. Washingtonians, however, won't be laughing when zombies are eating their brains. And avoiding Idaho. No less an expert than Estately, an online real estate site, ranks Idaho as No. 4 among the states most likely to survive a zombie apocalypse. Quoth: "If a horde of zombies stumbles into Lewiston, Idaho, they're going to have their hands full. Idahoans are physically active, heavily armed, and are hard to catch because they're oddly really into parkour." Idaho ranks high in such zombie survival skills as martial arts, paintball expertise, gun handling and triathlon fitness. Idaho might be at or near the bottom on education spending, percentage of minimum-wage earners and teacher salaries, but what will any of that matter when the zombies attack?/DFO, SR Sunday Huckleberries. More here.
Other SR weekend columns:
---
---