Mon., March 31, 2014, 8:52 a.m.
On Medicaid Cuts, Rusche Was Right
When the Idaho Legislature took an ax to Idaho Health and Welfare funding back in 2011, House Minority Leader and physician John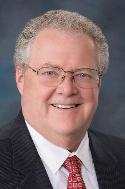 Rusche issued a warning. In a letter to the co-chairs of the Joint Finance and Appropriations Committee, the Lewiston Democrat called some of the proposed $35 million in cuts "unwise" and said they "will prevent the (Health and Welfare) Department from fulfilling its statutory mission." Turns out Rusche may have been correct. A U.S. District Court ruling Tuesday allows the American Civil Liberties Union to continue its class action lawsuit against Idaho. The court granted an injunction halting the state's major cuts to Medicaid implemented in 2011.The injunction will result in restoring an estimated $16 million in assistance to adults with developmental disabilities statewide, according to a press release from the ACLU of Idaho/Idaho State Journal Editorial Board. More here.
Thoughts?
---
---