With threat of termination, Kootenai County forced employees to cooperate with an investigation into sexual harassment allegations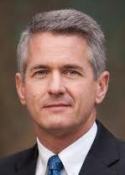 against a coworker and made them agree not to discuss it with anyone — including their spouses and attorneys. At least a half-dozen employees in the Prosecuting Attorney's Office signed the county's "Confidentiality and No Retaliation Agreement" forbidding them to discuss the investigation with anyone other than a third-party investigator hired by the county. In the case of Kenneth D. Stone, a deputy prosecutor and subject of the investigation, Prosecutor Barry McHugh, pictured, added additional language — handwritten and initialed — specifically telling Stone not to discuss the investigation with "your wife, and any attorney representing you in the matter"/Taryn Thompson, Coeur d'Alene Press. More here.
Question: Doesn't seem as though silence is golden in this case? Thoughts?