Thu., May 1, 2014, 10:15 a.m.
Few Women Run For Idaho Top Spots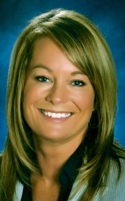 Out of the 26 candidates running for Idaho's top political positions in this election season, four are women. It's a disproportionate percentage that some say isn't a problem but others use to point out that female candidates still face more challenges in their race to make it to the ballot. "I have not found anyone who wants to run for higher offices," said Billie Dingess, president of the Magic Valley Republican Women. "That's a sad thing for women." Historically, women have only held three out of Idaho's seven executive offices: state treasurer, superintendent for public instruction and state controller/Kimberlee Kruesi, Twin Falls Times News. More here. (Photo of Republican Sherry Ybarra, who is running for state superintendent of schools)
Question: Why do you think so few women run for top political positions in Idaho?
---
---