Lawyers for KHQ Inc. are seeking to reverse a Kootenai County magistrate judge's decision to close the preliminary hearing for a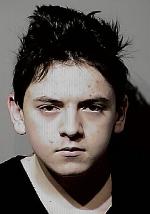 14-year-old accused of murdering his father and younger brother. Attorneys for the news organization on Wednesday asked the 1st District Court of Idaho to order Magistrate Judge Clark A. Peterson to open the hearing for Eldon Gale Samuel III, who is charged with two counts of first-degree murder in the March 24 slayings inside a Coeur d'Alene emergency housing unit owned by St. Vincent de Paul North Idaho. Samuel's public defender asked the judge to close the hearing, arguing that sensitive information could prejudice the teen's right to a fair trial and affect his chances for rehabilitation. The Kootenai County prosecutor's office argued against closing the hearing, noting that Samuel has been charged as an adult/SR. More here.
Question: Do you think the preliminary hearing should be closed to the public?