Wed., May 7, 2014, 8:44 a.m.
Costello: True Racism Lies w/Left
Both Democrats and the NAACP have cashed Los Angeles Clippers owner Donald Sterling's checks. The Democratic Party and its allied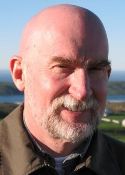 organizations have a closer affiliation with Sterling than Nevada rancher Cliven Bundy has with the Republican Party. For years Sterling has purchased indulgences from the NAACP that allowed him to escape responsibility for driving African-American tenants out of his apartments to make room for more desirable whites and used his wealth to stay on the left's good side. And perhaps the Sterling episode reveals as much about the moral corruption of the left as it does about Sterling himself. The Los Angeles Clippers owner has a long rap list of racism, but also a history as a supporter of Democrat politicians, including former California Gov. Gray Davis and former New Jersey Sen. Bill Bradley. His exposure as a racist by the gossip website TMZ came just three weeks before he was scheduled to receive his second Lifetime Achievement Award from the NAACP/Michael Costello, Lewiston Tribune. More here.
Thoughts?
---
---