THURSDAY, MAY 8, 2014, 11:37 A.M.
Trib: Otter Declares Victory, Rolls On
With the country mired in the muck of Vietnam almost a half-century ago, U.S. Sen. George Aiken, R-Vt., famously suggested the United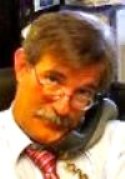 States should declare victory and leave. Has Idaho Gov. C.L. (Butch) Otter borrowed a page from Aiken's playbook? Consider Otter's claim that the state's economic output reached his long-stated goal of $60 billion. He closed the books on what he called "Project 60" and opened another chapter under the name "Accelerate Idaho." "I'm thrilled that we've achieved that goal despite weathering some of the toughest economic times in memory," Otter said. "Across the nation, people are looking to Idaho as a state that's focused on meeting the needs of business. Accelerate Idaho is our strategy for ensuring that Idaho is the right place for employers looking to expand or relocate. The goal is more career opportunities for Idahoans." Skeptical? Get in line/Marty Trillhaase, Lewiston Tribune. More here.
Question: Are you skeptical, too?
---
---