Fri., May 9, 2014, 8:24 a.m.
ISP Trooper Faces Multiple Charges
A 19-year veteran of the Idaho State Police has been suspended without pay after investigators allege he stockpiled more than 15,000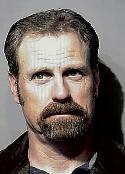 rounds of stolen service ammunition and several SWAT-issued grenades. Daniel Howard, 48, has been on leave from the ISP since December, when Kootenai County investigators told the ISP they were building a case of theft, fraud and forgery. Howard has been charged in both Kootenai and Bonner counties. He is accused of felony theft and two misdemeanor charges in Kootenai County, including hunting a deer without validating tags. In Boundary County, prosecutors accuse him of using a false name to obtain a motorcycle title, grand theft and forgery/Kip Hill, SR. More here.
Thoughts?
---
---