Mon., May 12, 2014, 1:26 p.m.
City Hall Offers Ap For CdA News
Coeur d'Alene Today reports: "We are excited to announce our ability to communicate with you via your smart phone! The city is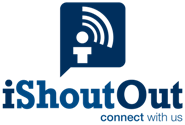 partnering with iShoutOut to bring our latest information to your mobile device. By connecting with the City of Coeur d'Alene on iShoutOut you will be able to get all the latest city news, information, and updates directly to you. How do I get connected? 1. Download the iShoutOut app - Click here to download. 2. Search "City of Coeur d'Alene" and click connect. That's it, you are all set! Make sure to explore all the great local deals available to you on iShoutOut as well."
Question: Is this something that interests you?
---
---