Mon., May 12, 2014, 8:19 a.m.
D's Say Brooks Isn't Shooting Straight
Kootenai County Democrats may not believe Alanna Brooks is a true-blue partisan running for county clerk under their banner. But she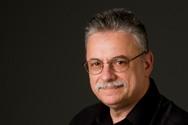 certainly looks like one in a Facebook photo, lounging in a Democratic-blue bathing suit saucily on her left side, with a handgun in each hand. In Idaho, Democratic wannabes don't mind being photographed with guns, although the weapons of choice are usually hunting rifles and shotguns. Unimpressed, the Democrats declared Alanna's primary opponent, Larry Belmont, the former Panhandle Health District director, to be the only "authentic Democrat" in the race. The county's superminority Democrats have been wary of their candidates since uberconservative Larry Spencer filed as a Democrat for county assessor. Spencer bragged that some like-minded ideologues crossed over to run as Democrats for courthouse jobs and precinct openings, too. Alanna qualifies as a DINO (Democrat in Name Only)/DFO, Sunday SR Huckleberries. More here.
Other SR weekend columns:
Question: Do you plan to vote for any of the cross-over Democrats running for Kootenai County office?
---
---