MONDAY, MAY 12, 2014, 8:24 A.M.
Raul Seeks Labor Law Amendments
Sixteen- and 17-year-olds should be able to work in mechanized logging operations under parental supervision, 1st District Congressman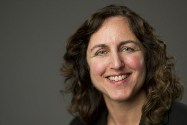 Raul Labrador says. He's proposed legislation to amend the Fair Labor Standards Act to allow that, saying, "While the agriculture industry enjoys regulatory exemptions that allow family members between the ages of 16 and 17 to work under their parents' supervision, the logging industry doesn't have that same right." As a result, Labrador said, "Young men and women in families who own and operate timber harvesting companies are denied the opportunity to work and learn the family trade until they reach adulthood." He's calling his bill the "Future Logging Careers Act"/Betsy Russell, Eye on Boise. More here.
Question: Do you agree/disagree with this proposal?
---
---