Tue., May 13, 2014, 8:56 a.m.
Costello: Accused? Guilty As Charged
Washington State University and the University of Idaho don't have a sexual assault problem so much as they have a problem with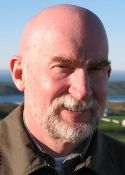 totalitarian feminism. This problem afflicts all higher education in the Era of Obama. Both universities were cited as among 55 in a U.S. Department of Justice investigation of colleges that supposedly do too little to purge their campuses of sexual predators. It's all part of a crusade by the totalitarians to portray colleges as seething cauldrons of sexual predation that justify suspension of standard rules of evidence and burdens of proof. The investigations have nothing to do with the frequency of sexual assault and everything to do with punishing universities that exhibit excessive reluctance to trample the rights of the accused/Michael Costello, Lewiston Tribune. More here.
Question: Agree/disagree?
---
---