Fri., May 16, 2014, 1:08 p.m.
2 Face Fed Hate Crime Charges
Two men who caused serious bodily injuries to a black man in a Boise, Idaho, bar last fall were indicted today on federal hate crime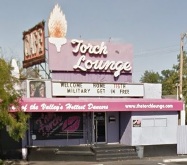 charges. The case marks the first time federal hate crime charges have been filed in Idaho – a state that has a long history of hate group activity. Jonathan Lynn Henery, 28, and Beau Edward Hansen, 30, both of Boise, face up to 10 years in prison if convicted of what investigators describe as a "racially motivated assault of an African-American man." U.S. Attorney Wendy J. Olson announced the indictments (PDF) at a press conference, but she and others involved with the investigation would not disclose the victim's name or age, nor disclose if the suspects have ties with known racist groups. However, the Boise police chief suggested the crime was motivated by the suspects' shared racist beliefs/Bill Morlin, SPLC HateWatch. More here. (SPLC photo taken from Google)
Thoughts?
---
---