Fri., May 16, 2014, 9:17 a.m.
Bust Or Boom: End Of Coldwater
Zach Hagadone of the Boise Weekly pens a superb article re: the impact of the Coldwater Creek closure on Sandpoint: "When I was last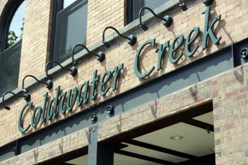 at the 219 (or Niner, as it's known), news had broken about five days earlier that Coldwater Creek, the national women's clothing retailer founded in Sandpoint and headquartered in nearby Kootenai, would be closing the doors of its 365 stores in 48 states. Not a layoff, which had happened before, and not a downsizing. It would be a complete liquidation, and with it would go about 6,000 jobs nationwide--more than 300 in Bonner County before summer's end. When that happens, almost in an instant, the largest private employer in Bonner County will be gone. Much more here. (SR file photo)
Thoughts?
---
---