Fri., May 16, 2014, 11:55 a.m.
Roetter: Repeal The Repealers
Again, I'm running for Kootenai County Republican Central Committee Precinct 18 Committeeman. Sometimes I wonder why I do it by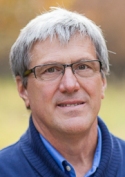 expending so much time, energy and money. The last four years the KCRCC meetings were less fun than a root canal and more fun than a heart attack. I question my common sense in being involved in Republican politics. I keep telling myself, no more. Last night while canvassing my precinct 18, I was shocked by the responses of loyal Republican voters. I explained to them that the Idaho Republican Party has a plank in the GOP platform which repeals the 17th Amendment to the United States Constitution, eliminating their right to vote for Idaho's two U.S. Senators. None of them knew that the plank existed and were stunned by the fact. I provided each voter a link to the Idaho GOP website with the platform and plank/Matt Roetter, GOPecinct 18 committeeman. More here.
Question: Do you think many local voters know that the local Liberty Caucus favors advocate taking away their right to vote for U.S. senators?
---
---