Mon., May 19, 2014, 8:14 a.m.
Hucks: Kool-aid Makes 'Em Colorful
Idaho and many people around the nation are still buzzing about that "Keystone Kops" routine that served as the only Republican debate in the gubernatorial primary race. Various national media have highlighted the ramblings of fringe candidates Harley Brown and Walt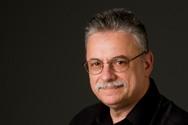 Bayes. Brown, of course, infamously dubbed the race as one among "a cowboy, a curmudgeon, a biker or a normal guy." Between them, Brown and Bayes offered 10 quotes that made a Huffington Post list: "10 lessons we learned from Idaho's incredibly dysfunctional GOP candidates." As cuh-razy as that debate was – and we had Governor Otter insisting that Laurel and Hardy join in – it's not half as loony as a position held by a majority of candidates running for legislative office in Kootenai County – the repeal of the 17th amendment. Indeed, these officeholders and wannabes would rather have the Idaho Legislature pick the state's two U.S. senators than Gem State voters. You won't see this lunacy on their campaign material. But all of the following signed a loyalty oath to follow such nutty planks in the GOP platform as repeal of the 17th Amendment: Sen. Steve Vick, Rep. Vito Barbieri, Eric Redman, Sen. Bob Nonini, Rep. Ron Mendive, Don Cheatham, Jeff Ward, Mary Souza, Rep. Kathy Sims and Toby Schindelbeck. Harley Brown and Walt Bayes may be more colorful, but they aren't the only Republican politicians drinking the Kool-Aid/DFO, SR Sunday Huckleberries. More here.
Question: Do you plan to vote for any 17th amendment repealers?
---
---