WEDNESDAY, MAY 21, 2014, 1:21 P.M.
Smallest Spender Wins Super Nod
How much difference does money make in an Idaho election? Judging by the two four-way races in yesterday's GOP primary, not a heck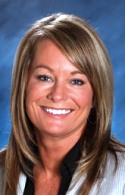 of a lot. Sherri Ybarra, the candidate who won the four-way race for state superintendent of schools, raised and spent by far the least of the four GOP candidates, just $2,850. Second-place finisher Randy Jensen raised $7,124; third-place Andy Grover raised $41,854 including $5,000 from Melaleuca Inc. and $5,500 of his own money; and fourth-place finisher John Eynon raised $16,284. "Sherri spent about 3 cents per vote for her win last night," current state Superitendent Tom Luna said at today's GOP unity rally, "and I think some of us on the stand here wonder how that is possible and how we can duplicate that"/Betsy Russell, Eye on Boise. More here.
Question: What do you make of candidates with large warchests who lost elections last night?
---
---