Thu., May 22, 2014, 2:44 p.m.
Round 2: Ybarra Vs Jones
Sherri Ybarra ran in the Republican primary — and scored a surprising victory Tuesday — as an unabashed non-politician. In order to win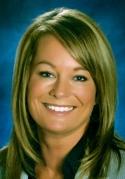 in the Nov. 4 general election, the state superintendent's candidate may need to do some of the dirty work of politics: raising money and building coalitions within the GOP. Ybarra, a Mountain Home school administrator, earned the opportunity by defeating three other educators and first-time candidates in the Republican primary. She captured 38,603 votes — just 28.5 percent of the total vote, but enough to secure a comfortable 5,663-vote win over runnerup Randy Jensen, an American Falls principal. Now Ybarra moves on to face Democrat Jana Jones, who comes into the general election with two tangible advantages: She has run a statewide election before, and she has a decided early edge in fundraising/Kevin Richert, The EDge. More here.
Question: One way or another, a female will be part of the good-ol'-boy network in Boise next year -- Sherri Ybarra or Jana Jones. And that's a very good thing, right?
---
---