Fri., May 23, 2014, 8:41 a.m.
Jeers: Toryanski Helped Denney Win
In his weekly Cheers & Jeers column, Marty Trillhaase/Lewiston Tribune Jeers ... former Idaho state Sen. Mitch Toryanski, R-Boise: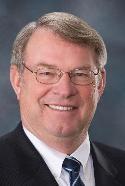 "Because of him, you're about to risk entrusting the integrity of Idaho's elections and campaign finance reform laws to former House Speaker Lawerence (Boss) Denney - a man known for extreme partisanship and ethical lapses. Only 37 percent of Idaho Republicans thought Denney fit for higher office. But in a four-way race for secretary of state, it was good enough to win the GOP nomination. Everyone could see this train wreck coming. Unable to win, Toryanski could bleed off enough Treasure Valley votes from deputy Ada County Clerk Phil McGrane to hand the nomination to Denney. Yet Toryanski waved off every entreaty to quit. As predicted, Toryanski came in last Tuesday, but his nearly 21,600 votes came at McGrane's expense. Now all that stands between Denney and the keys to Secretary of State Ben Ysursa's office is the Democratic nominee - freshman Rep. Holli Woodings of Boise"/Marty Trillhaase, Lewiston Tribune. More here.
Question: She may be a long shot by Rep. Woodings already has my vote. How about you?
---
---