Fri., May 23, 2014, 8:52 a.m.
Idaho Becomes A Clown Magnet
Following the recent Idaho gubernatorial debate, I made a quick check on the Internet to see whether Dick Tuck had moved to Idaho. Tuck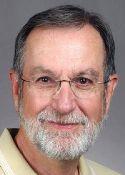 was the legendary political prankster who plagued Richard Nixon through much of his career. For example, when Nixon ran for California governor, he did a whistle-stop trip through the state on a train. At one stop, when he was speaking to a large crowd from the rear car, the train departed in mid-speech. About the same time, Tuck was spotted wearing a train conductor's uniform and cap. Tuck is 90 years old and now lives in Arizona. And he is the kind of person who would have gladly shelled out the $300-per- person filing fee for Walt Bayes and Harley Brown to make them part of the 2014 primary debate for Republican gubernatorial candidates. The debate looked as though it had been infiltrated by a combination of Duck Dynasty and ZZ Top/Marty Peterson, Lewiston Tribune. More here.
Question: Peterson advocates for changing the filing rules to require candidates to produce 1,000 signatures of supporters and setting up a formal debate commission -- to ensure that Idaho has no more silly high-profile debates like last week. Do you agree?
---
---