Fri., May 23, 2014, 8:58 a.m.
IFF: Is Common Core Now On Table?
The defeat of Senate Education Chairman John Goedde, R-Coeur d'Alene, could produce a needed leverage point on the issue of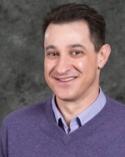 Common Core which, until now, didn't exist. I'm not saying that the Legislature quite has the nerve to stop Common Core. What I am saying is that there is at least a chance to attack the issue that didn't previously exist. Up to now, Goedde and his House counterpart, Reed DeMordaunt, R-Eagle, Gov. Butch Otter, his November rival A.J. Balukoff and both party nominees for superintendent of public instruction have been supportive of Common Core. Very supportive. While other states are rethinking the national march toward uniform mediocrity in education, our state officials have stayed loyal to this odious education fad. And as sweeping as these standards are, I again point out that there has yet to be a single debate on the floor of the House or the Senate regarding them/Wayne Hoffman, Idaho Freedom Foundation. More here.
Question: What will be the repercussions for Coeur d'Alene and public education, of state Sen. John Goedde's GOPrimary loss?
---
---